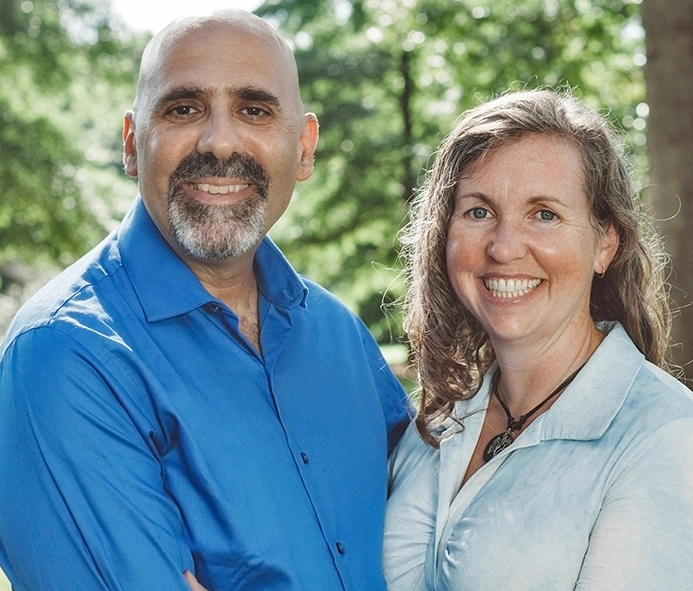 Welcome to Constellation Journeys. We invite you to learn more about our healing work; what you can expect as a client; and how this method may help you find resolution and fulfillment in your family relationships as well as other areas of your life. Although you take these steps without any other family members present, the healing can affect you, three generations of your family that preceded you, and three generations that follow you.

By looking, with guidance and support, at all the threads of consciousness you inherited from your ancestors, you can become free to acknowledge and accept your family and the way your life has come to you just as it is. This process can replace tension and confusion with peace and understanding. You do have the ability to change a pattern that may have begun long before you were born. In doing so, you can learn to carry your family in your heart in a new way.

-Kelly Lyn and Chuck Cogliandro


Please watch this video to learn more about the ways we work with Constellations:
We offer:
Latest Blog Posts
What is Your Relationship to Debt?
Belonging, Football and the National Anthem
Social Justice and Family Constellations
Family Constellations in Dubai
---
Upcoming Events with Chuck Cogliandro & Kelly Lyn

Monday November 6th, 2017, 7:00-9:30pm
- First Monday Monthly Healing Circle
- DrumRise Studio, 1474 Montevallo Circle, Decatur, GA 30033
- $35 per person, or $100 for five sessions
- Details and Registration
Monday December 4th, 2017, 7:00-9:30pm
- First Monday Monthly Healing Circle
- NEW LOCATION: DrumRise Studio, 1474 Montevallo Circle, Decatur, GA 30033
- $35 per person, or $100 for five sessions
- Details and Registration
Sunday January 21st, 2018, 9:30am-6pm with lunchbreak
- Full Day Family Constellations Seminar
- LOCATION: Our office, 1431 McLendon Dr. Suite C, Decatur, GA 30033
- $100 before January 7th, $125 after
- Details and Registration
---
Walk With the Strength of Your Ancestors

Furthermore, we have not even to risk the adventure alone; for the heroes of all time have gone before us, the labyrinth is fully known; we have only to follow the thread of the hero-path. And where we had thought to find an abomination, we shall find a god; where we had thought to slay another, we shall slay ourselves; where we had thought to travel outward, we shall come to the center of our own existence; where we had thought to be alone, we shall be with all the world. -Joseph Campbell