Individual Sessions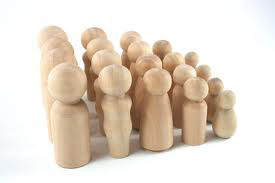 We see clients at our office in Decatur, GA. In an individual, one-on-one session, using figurines on a tabletop, you may explore the themes and energies that are currently appearing in your life and asking to be seen in a new way.

Chuck is also available by telephone and Skype for distance healing and Constellation sessions. For these, you will collect a dozen small objects prior to the session- for example, stones, crystals, vitamin or essential oil bottles, etc.- and use them to represent your family members.
The fee is $85 for one hour, $130 for 90 minutes, and $170 for a maximum of two hours. A first session generally lasts 90 minutes to two hours. To discuss if an individual session is right for you, please email chuck@kumandi.com or call 404 966 5800.
Latest Blog Posts
Your Belief and Images About Money
Do You Feel Your Ancestral Roots?
An Elder Blessing In Guinea
What is Your Relationship to Debt?
---
Upcoming Events with Chuck Cogliandro & Kelly Lyn

Thursday March 1st - Saturday March 3rd
- Internatonal Seminar: Coming to Peace With Your Family Soul
- Just Be Healing Center, Dubai, United Arab Emirates
- Details and Registration
Monday March 5th, 2018, 7:00-9:30pm
- First Monday Monthly Healing Circle
- DrumRise Studio, 1474 Montevallo Circle, Decatur, GA 30033
- $35 per person, or $100 for five sessions
- Details and Registration
Friday March 23rd 7-9pm, and Saturay March 24th 9:30am-6pm with lunch break
- Weekend Seminar: Coming to Peace with Your Family Soul
- St. Anne's Chapel, Tarboro, NC
- $155 Early Bird; $180 until March 11th; $235 after March 11th
- Details and Registration
Monday April 2nd, 2018, 7:00-9:30pm
- First Monday Monthly Healing Circle
- DrumRise Studio, 1474 Montevallo Circle, Decatur, GA 30033
- $35 per person, or $100 for five sessions
- Details and Registration
---